Maxpho: eCommerce Management
Reducing the capabilities of our software to mere 'eCommerce site management' doesn't do justice to its scope.
Maxpho offers a complete eCommerce management solution that not only optimizes and simplifies all online sales processes but also helps increase the number of orders.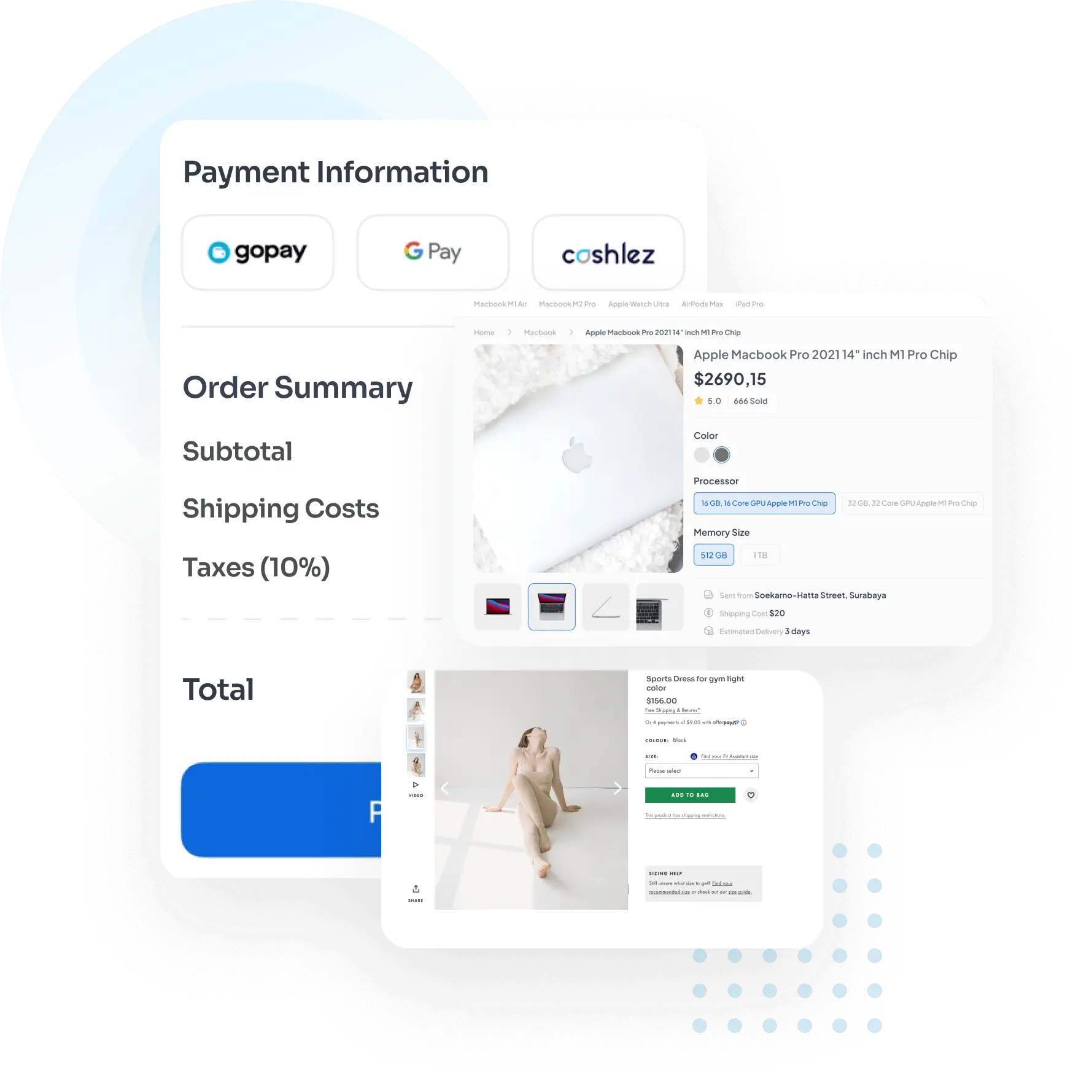 Your System for Online Sales
Looking for a management system for your eCommerce site? Welcome, you're in the right place!
Maxpho is proud to introduce you to an eCommerce solution that will transform the way you conduct your business. Forget about manual updating and selling of your products on various marketplaces: our management system offers much more.
Here's what you'll find in Maxpho's eCommerce management system:
Integrated SEO Module: to improve online visibility.
Automatic Translations: to reach international customers.
Text Change: to easily personalize your content.
Shipping Cost Based on Weight/Volume: for efficient shipping management.
Pages with Minimal Response Times: for a smooth and fast user experience.
Responsive Templates: adaptable to all devices.
Responsive Templates
It's estimated that 70% of online sales happen through mobile devices compared to purchases made from computers!
Indeed, to succeed in online selling, it's crucial to have a website optimized for tablets and smartphones, especially in terms of loading times. For this reason, Maxpho's software for managing eCommerce sites allows you to structure your online store for mobile devices easily, quickly, and immediately.
This way, you can strengthen your online presence and reach a growing range of customers in all markets worldwide, not just in Italy.
Our team of experts at Maxpho works tirelessly to develop and expand your business across all online sales sites. Our software helps you create an experience that exceeds your customers' expectations, generating results and increasing your success.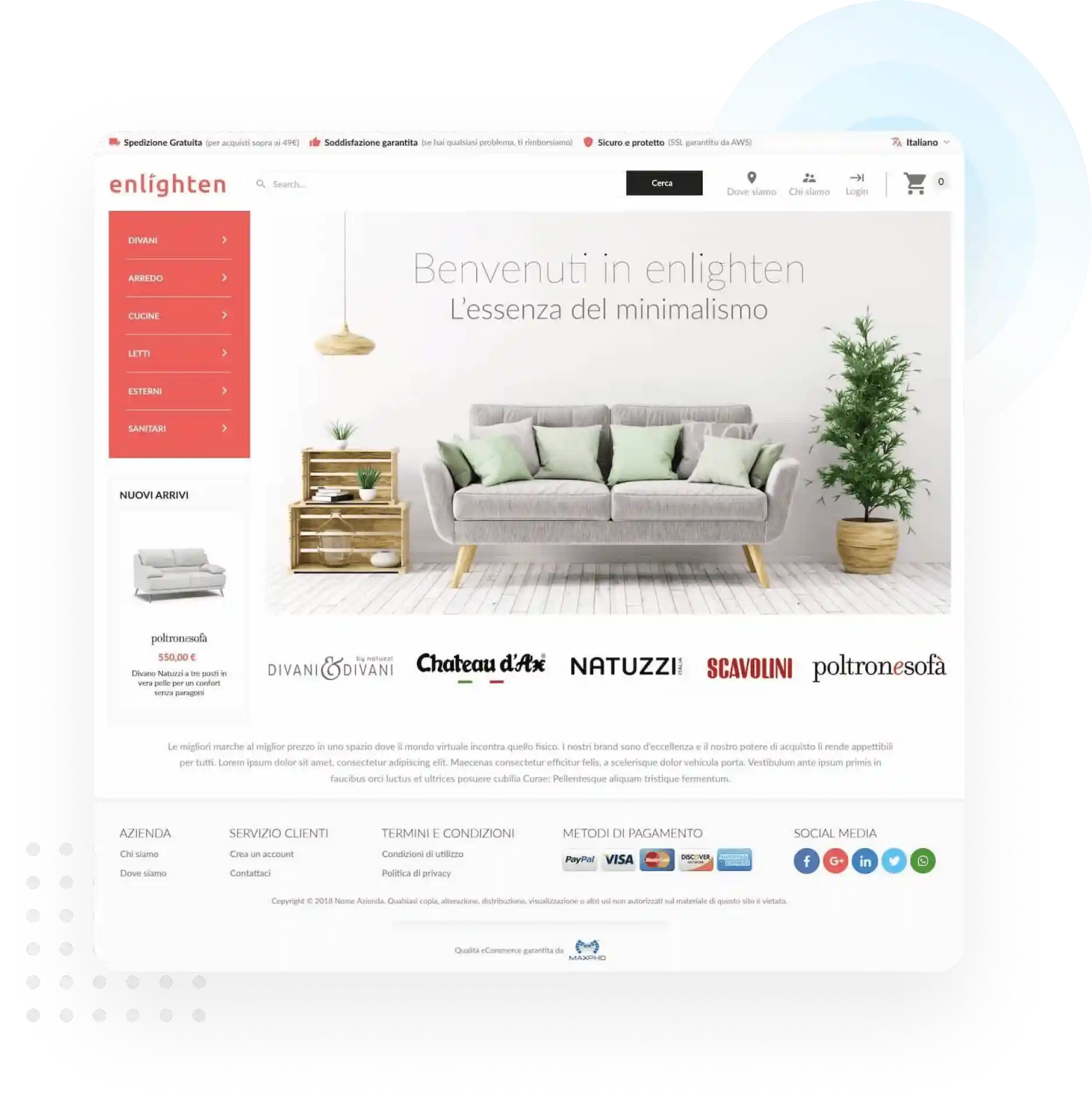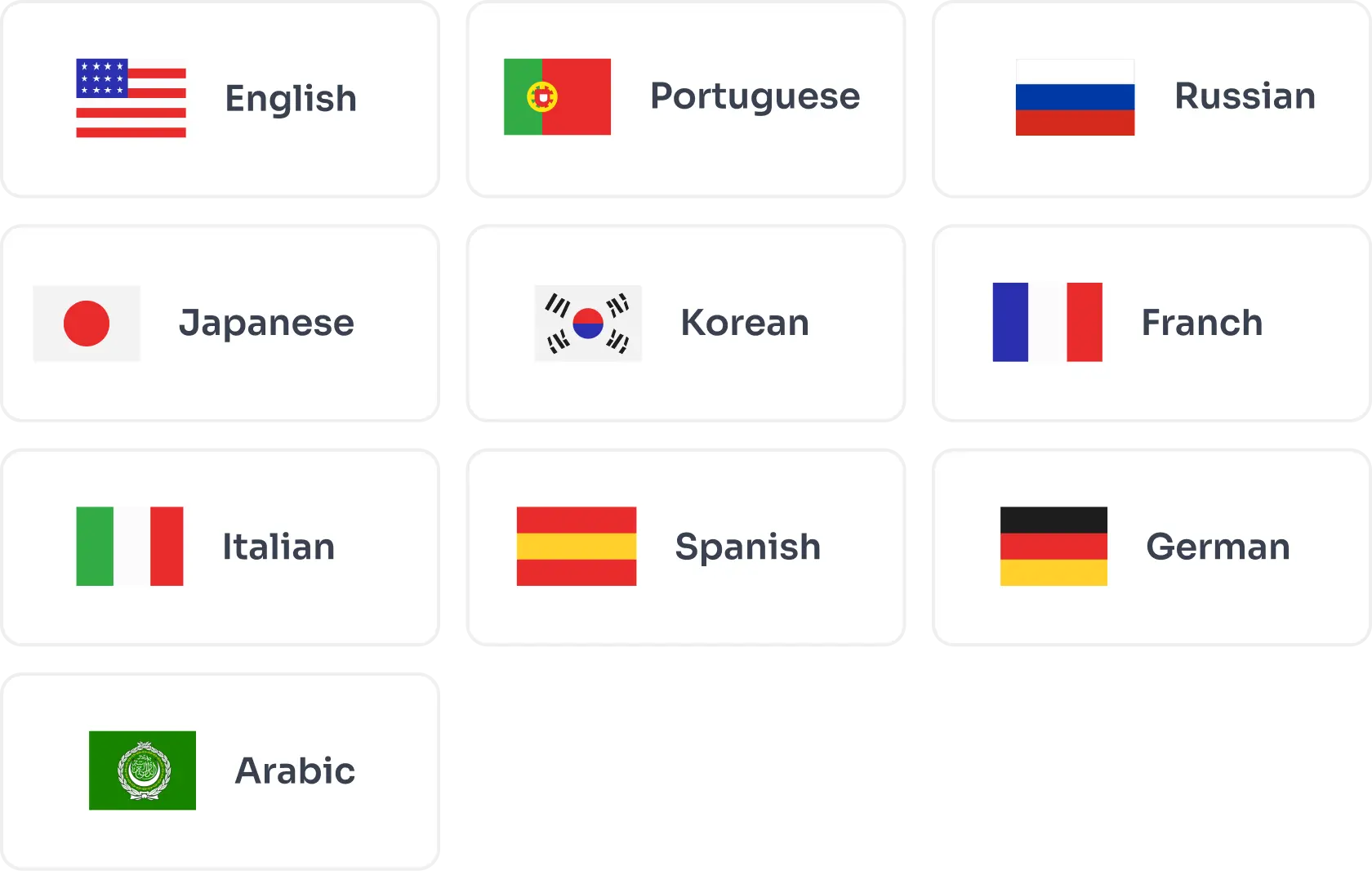 Sell worldwide with our software.
Our priority is helping you expand your business and increase your online sales. Indeed, we have designed our online management system to achieve these goals.
Our software supports 10 languages: English, Portuguese, Russian, Korean, Japanese, French, German, Spanish, Arabic, and Italian.
Translations are performed automatically, allowing you to present your products in new markets simply and quickly.
Payment Methods
Our primary payment method is PayPal Fast Checkout. This allows site guests to purchase products in just a few steps using their PayPal email and password.
Additional payment methods:
PayPal Pro, PayPal ACDC, PayPal Advance, Stripe, Wire Transfer, and Cash on Delivery.
Shipping Methods
Free Shipping
Fixed Shipping
Cost per Item
Cost Based on Currency and Country/Province
Costs Based on Weight/Volume and Country/Province
Coupons
Maxpho's eCommerce management allows you to create Coupons. With this crucial tool, you can send promotional discount codes to your buyers.
Coupons are an extremely flexible tool that allows you to:
Customize the code to which the Coupon is associated
Set a duration for the Coupon
Associate a % or a fixed discount value to the Coupon
Set a minimum order value
Define a usage limit
Through Coupons, you can filter uses by:
Category
Manufacturer or Brand
Customer or Customer Group
Minimum total order
Discounts / Promotions
This is also a very flexible and efficient marketing tool that can be set with a start and end date for:
Single customer (associating a discount percentage)
Single product
Category
Manufacturer
Price Ranges
Maxpho is not just an Amazon software; it also allows you to manage orders and optimize sales on other channels:
Q. Can I have the site in multiple languages without translating it?
Our eCommerce and management software is equipped with an automatic translation tool that allows your eCommerce site to be translated into up to 12 languages.
Q. Is the Maxpho eCommerce site already SEO optimized?
The SEO module is integrated and included in all our eCommerce sites. Moreover, updates to this module are constant, following the latest guidelines released by Google and other search engines. To learn how to further optimize your eCommerce, consult our free SEO guide!!
Q. Are shipments on eCommerce calculated with weight/volume calculation?
Yes, all shipping costs can be calculated based on weight, volume, or weight/volume. Just enter a table with all the values, and it's done.
Q. Can I also have a B2B eCommerce?
Maxpho's eCommerce management software can also be paired with a B2B eCommerce. In this case, there will be two domains under management: one B2C and one B2B.
Q. Can I manage multiple eCommerce domains with a single application?
With Maxpho, you can manage multiple domains simultaneously from a single interface. Moreover, each domain can have different products, categories, texts, and prices.
Q. How can I modify the images on my eCommerce site?
There are various types of images on the eCommerce site. For example, product and category images must be modified directly in the respective specific section. Instead, all other images can be modified in the "change definitions" section present in administration.
Q. How do I modify texts on the eCommerce site?
All site texts can be modified directly from the administration. Just search for the text to change and apply the modification.