Manage Price Comparisons with Maxpho
Utilize a price comparator to reveal the best online deals to your customers and facilitate quick and targeted purchases.
Price comparison websites today are essential tools in web marketing to increase sales of your products.
Don't miss this opportunity - Take full advantage of it!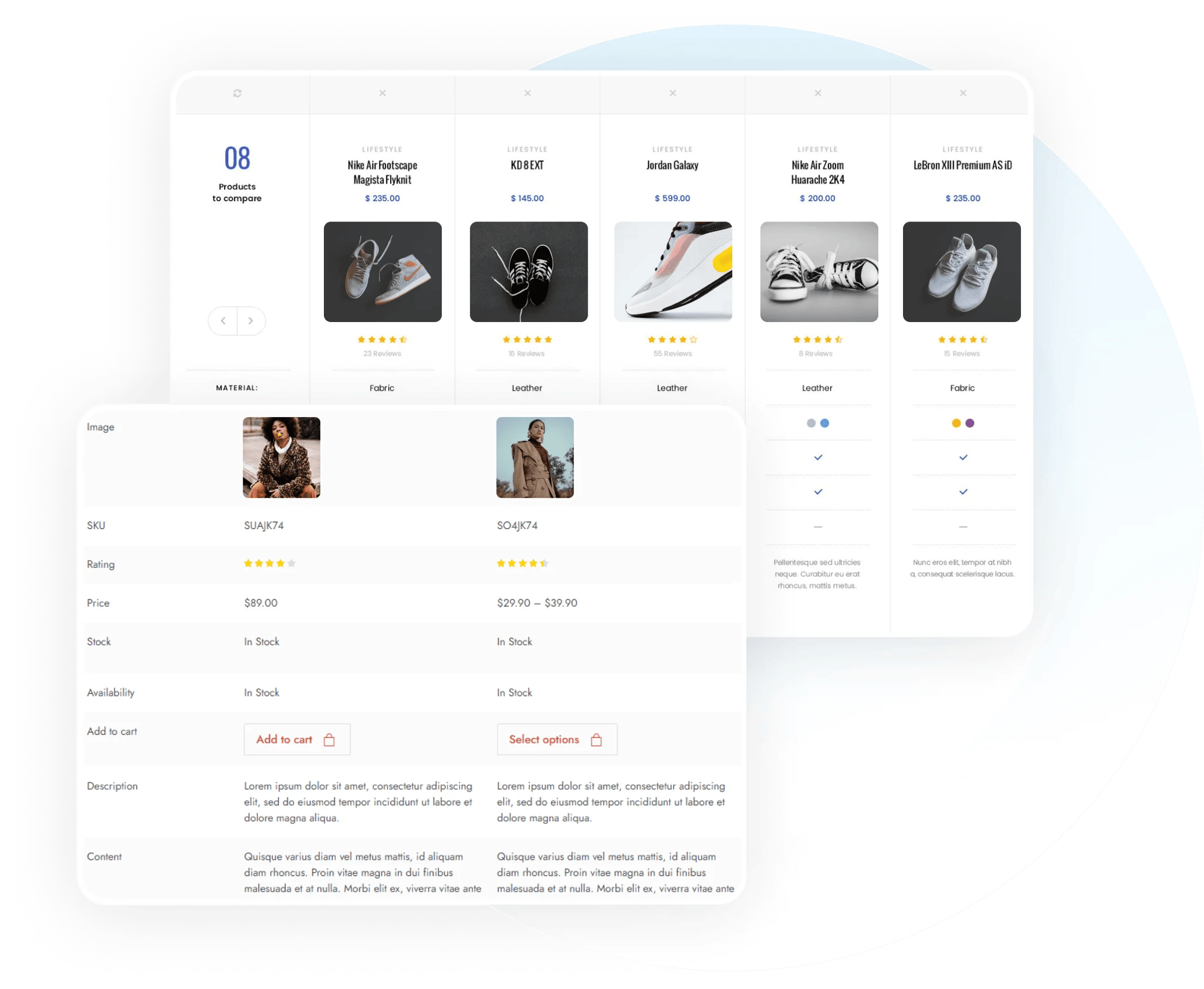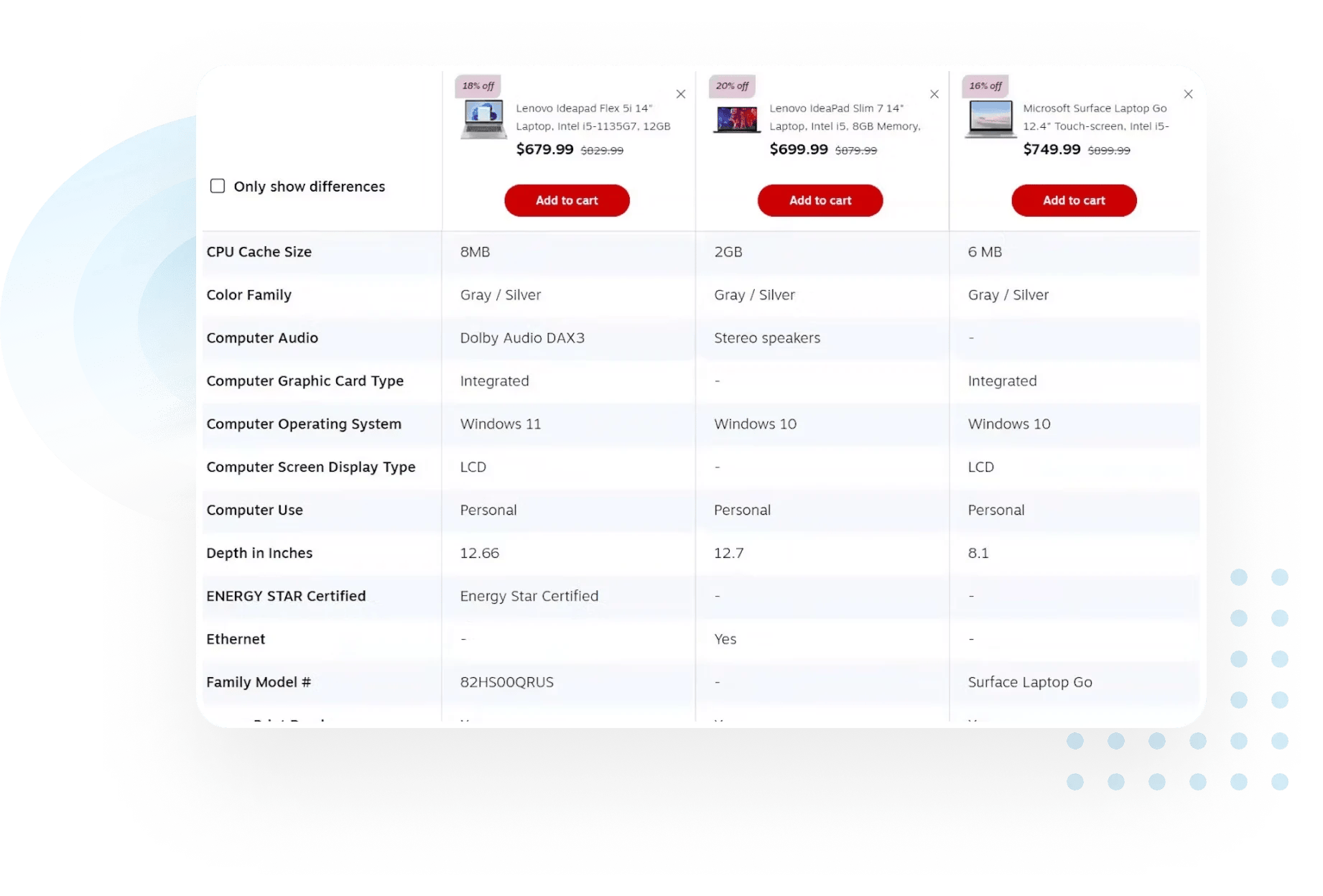 Why Price Comparison Sites?
The world of price comparators is fertile ground for sellers: it is estimated that almost 95% of buyers consult a price comparator before proceeding with a purchase.
This figure is eloquent and underscores the importance of an effective presence on these platforms. Utilize Maxpho's capabilities to reach your target audience, ensuring a competitive edge and staying ahead of your competitors!
Maxpho enables you to sell on these platforms
It's clear: price comparators are among the most powerful and effective tools for online selling.
With Maxpho, we offer you the ability to synchronize your products across various global price comparison platforms. It's not just about optimizing your listings on each comparator, but also significantly increasing visibility and returns.
Add your products to Maxpho via our web interface or API, and we'll take care of the rest.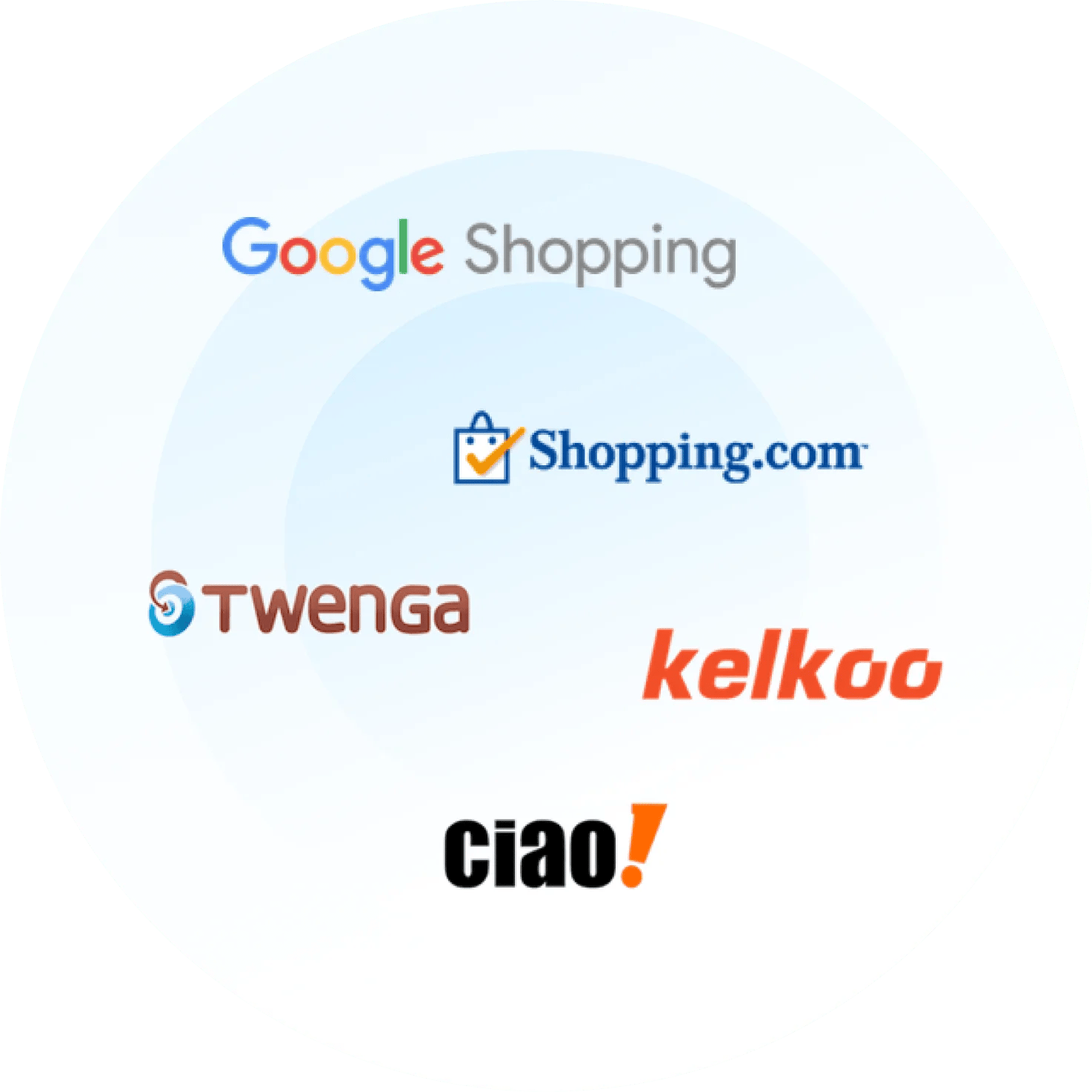 Top Price Comparison Sites
---

Google Merchant Center
A powerful and versatile platform for sellers to upload and manage their products on Google. Integrates products into Google search results, Google Shopping, and Google Ads, offering extended visibility.
Operates globally, covering major markets like the United States, Canada, European Union countries, Australia, India, and many others.
---

Meta
Formerly known as Facebook, it offers advanced advertising solutions through platforms like Facebook and Instagram.
Allows displaying products to a vast audience, with precise targeting and detailed analytics. Its reach is global, reaching almost every country in the world.
---

7 Pixels
Specialized in price comparison and online shopping services in Italy, through portals like Trovaprezzi.it.
Connects sellers with consumers, facilitating product and offer discovery, contributing to consumers' purchasing decisions. Its activity is mainly focused in Italy.
---

Kelkoo
A renowned European price comparison engine that helps consumers find the best prices for a wide range of products.
Offers sellers the opportunity to increase visibility and sales, focusing on European markets such as France, Italy, the United Kingdom, Germany, and Spain.
Frequently Asked Questions (FAQs)
Q. What do I need to do before becoming visible?
The management of commercial relations with each price comparator is the responsibility of the seller (contracts, fees, etc.).Once you have opened a position with the price comparator, you simply need to activate the tracking via Maxpho's administration. You will be provided with a URL to give to the comparator, and you're all set!
Q. How do I enable a price comparator in Maxpho?
In the control panel, you will find a section dedicated exclusively to you. By clicking on "configure", you will have the option to activate or deactivate the sales sites you prefer, according to your needs and preferences.
Q. Can I decide which products to enable?
Usually, the entire catalog is activated. However, in case of particular needs, we provide the seller with an advanced control tool to select the products to include in the feed. For instance, you can set filters by price or category.
Q. How many price comparators can I use with Maxpho?
Maxpho offers the management of numerous price comparators. The number of comparators you can use will depend on the license you have purchased. We are at your disposal to meet any specific needs.
Q. Do I need to enter additional product information?
Usually not, but it depends on the price comparator used. For example, Google Shopping requires assigning a category to each product, which must then be set individually. However, with Maxpho, you have the option to make bulk changes to the information, thus simplifying the process.
Q. Can I use Maxpho's administration from multiple computers?
Maxpho is a cloud-based service, meaning it is accessible from any internet-connected device. Moreover, you can perform updates of any kind even when the computer is turned off!